COLLECTION
The Franciacortas
Our concept of Franciacorta is a select portfolio created for the most demanding and adventuresome palates. Our iconic Brut, and uncompromising Nature, our Satèn, with its tactile weight, the pure pleasure of our full-bodied Millesimato, and the intriguing Rosé Radijan: Ronco Calino Franciacortas inspire, suggest, accompany through life.
And spark love, always.
COLLECTION
The Rarities
Arrive where it seemed impossible, entrust oneself to the judgement of time, exploding the belief that still often consigns Franciacortas to the role quick and easy enjoyment.
May we introduce the powerful Centoventi, just a handful of magnums aged ten years sur lie, the long-lived Sinfonia No.13, disgorged off the sediment after 12 years, and available as twin bottles in a luxury gift box, and a vertical of the intriguing Càlinos: six bottles that tell the story of six years to remember.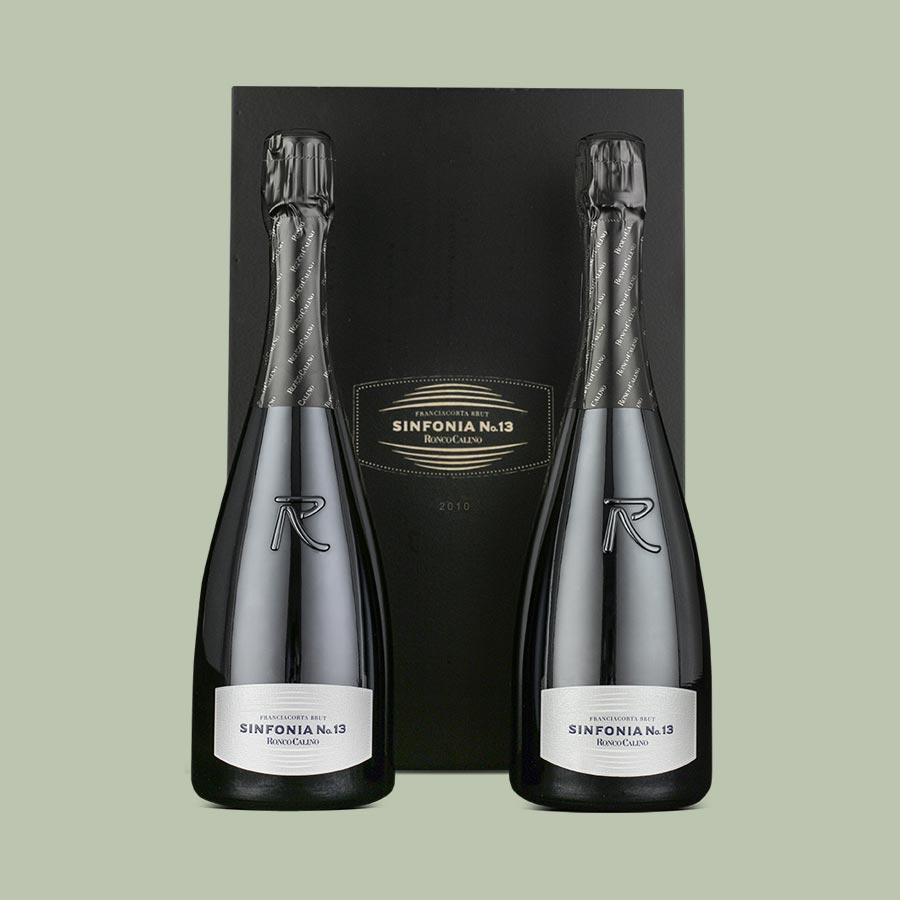 COLLECTION
The Wines
Still wines are just as important today to Ronco Calino, embodying the ancient heritage of Franciacorta. Our Curtefrancas, Leànt and Ponènt, noble products of organic viticulture, are eagerly sought-after by their many aficionados, while L'Arturo Pinot Noir is a fitting tribute to the unique style of virtuoso Benedetti Michelangeli, unforgettable inhabitant of this corner of Franciacorta.